Hold on to your hats in preparation for another series from the slopes as Davina introduces another line-up of shocked ski-strapped celebs. What goes up, must come down..!
Twelve celebrities have hit the slopes of Jump Mountain high in the Austrian Alps and are getting ready to compete live in the third series of Channel 4's thrilling winter sports series, The Jump.
The action kicks off at 7:30pm on Sunday 31st January 2016 live from Jump Mountain.
The fearless females taking on The Jump will be Olympic gold medal winning swimmer Rebecca Adlington OBE, Girls Aloud star and actress Sarah Harding, Olympic bronze medal winning gymnast Beth Tweddle, Holby City actress Tina Hobley, Eastenders actress Louisa Lytton and original 'It Girl' and socialite Tamara Beckwith.
The courageous men ready to fly down the mountains are Olympic gold medal winning 100m runner and sporting legend Linford Christie OBE, Irish pop star and TV presenter Brian McFadden, Made in Chelsea star Mark-Francis Vandelli, Eastenders' actor Sid Owen, TOWIE star James 'Arg' Argent, and Superman heartthrob and actor Dean Cain.
The adrenaline-charged series will be upping-the-ante with the competitors taking on awe-inspiring winter sports events almost entirely live from Jump Mountain. Each episode will feature bigger, better and more challenging purpose built courses on which the competitors will go head-to-head live to keep their place in the competition.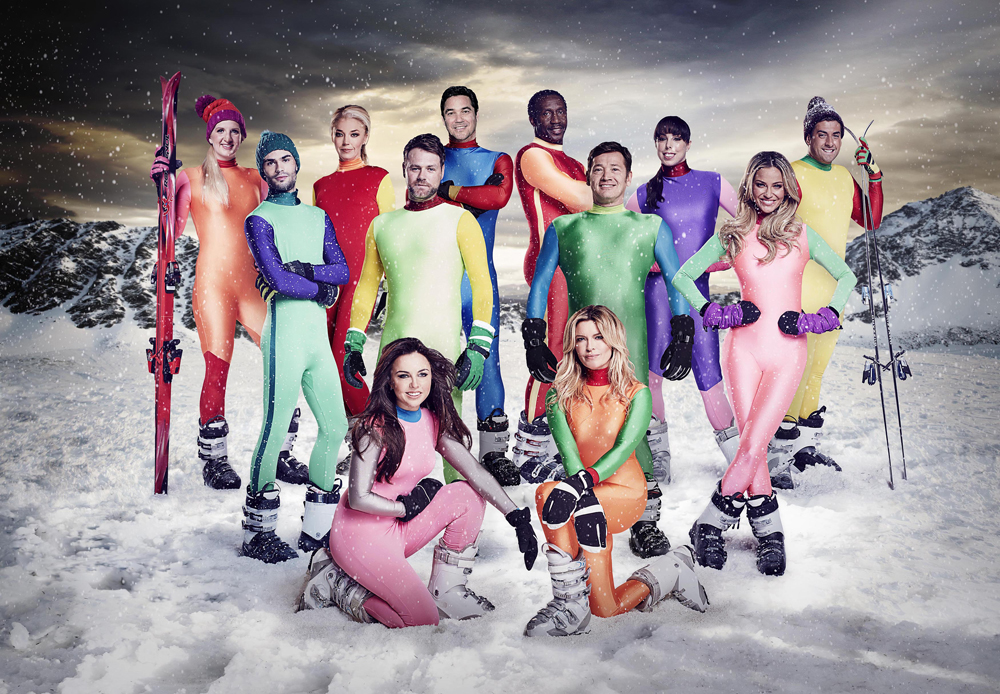 And if these daring celebrities should find themselves facing The Jump…? They'll have to speed down an all new purpose built Ski Jump, the height of three double decker buses, which would make even Eddie the Eagle quake in his ski boots.
Joined by the competitor's family and friends, Davina will be back to host from her all new Alpine Ski Lodge. The competitors will be training together and living together and in each action packed episode Davina will be revealing what's been happening behind the scenes.
Each of the brave men and women has their eyes on the prize – the much coveted Cowbell Trophy – which is currently in the hands of last year's triumphant winner, Joey Essex, and was previously held by Joe McElderry.
The daring competitors will be put through their paces by a team of top coaches including Winter Olympic skier Graham Bell and current Winter Olympic, World and European Skeleton champion Lizzy Yarnold. Eddie 'The Eagle' Edwards will also be back, ahead of the release of hi Hollywood biopic, to offer some sound advice on perfecting their ski jumping skills.