The Davina Exercise Collection
"My goal is to encourage everyone in the UK to be healthier and more active whilst having fun however little time they have."
My goal is to encourage YOU to be healthier and more active while having fun!

Like everyone, there are those days I, quite frankly, find it hard to dig out the motivation to exercise (let me stay in bed!) - but thanks to the amazing community I've found online (that's you lot!) I've been so spurred on and it really, really helps.
It's also thanks to this community that this range is here! We can all be a little overindulgent, but that shouldn't step us back from our excercise journey...
Soo, to help break this indulgent cycle, and that feeling that you can't do exercise I've designed a simple and SO-easy-to-use exercise equipment.. so you can pick it up and go when you want!!

It all starts with One Choice!
'The Davina Collection' includes...

Wrist Weights
Weighted Gloves
Ankle Weights
Resistant Bands
Vinyl Dumbbells
Neoprene Dumbbells
Kettlebells
Yoga mats
Foam Rollers
Gym Balls with pumps
X-Folding Magnetic Exercise Bike (I mean, seriously!! Save the best till last!)
Time to say hello to the range, I hope you love and can't wait to hear about how you get on with it. Let's do this!
Neoprene Wrist Weights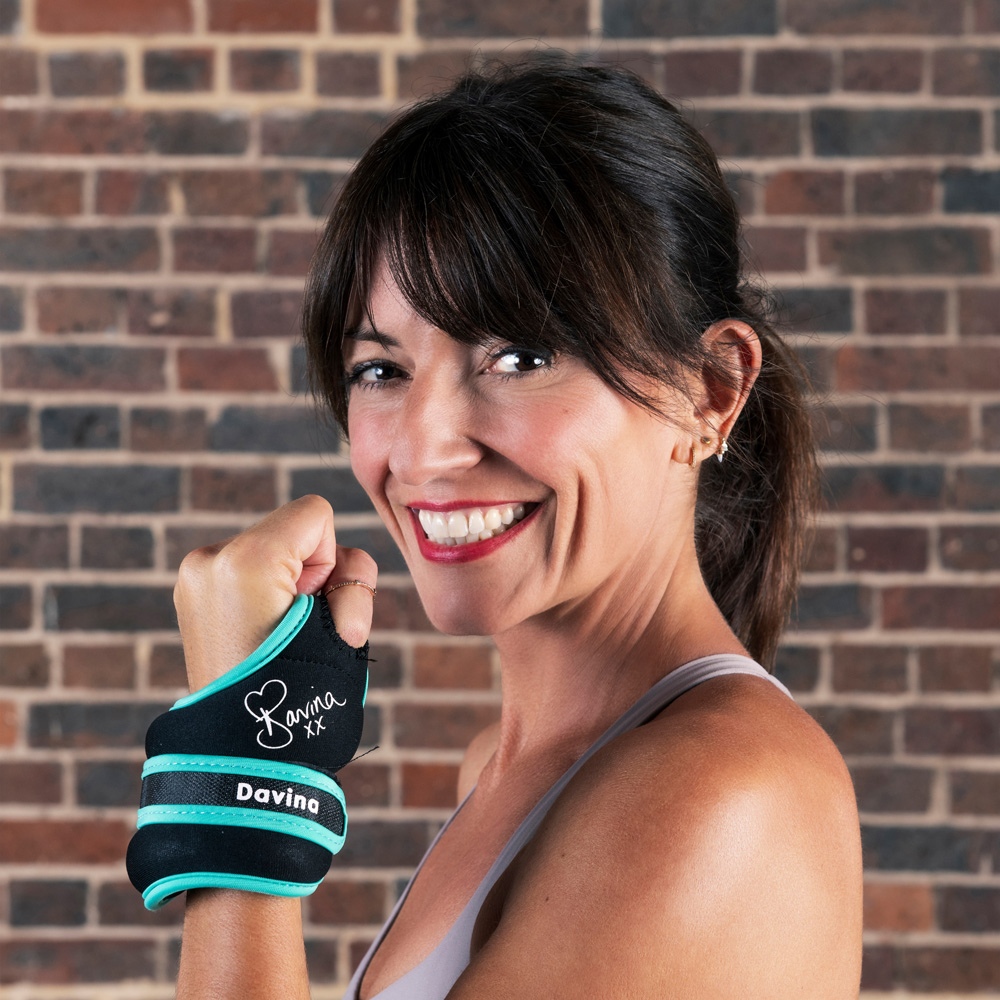 Owning your own goal does not have to be difficult.
It does not require you to spend lots of money.
It starts with these amazing Davina Wrist Weights. They can be used while you are walking, running or performing aerobic exercises.
Davina's wrist weights are perfect to add that little spice, you know that little flare required to help you tone up or burn fat while having Davina with you throughout your journey to reach your own goal which you set.
View the full Davina Wrist Weight range.

Neoprene Weighted Gloves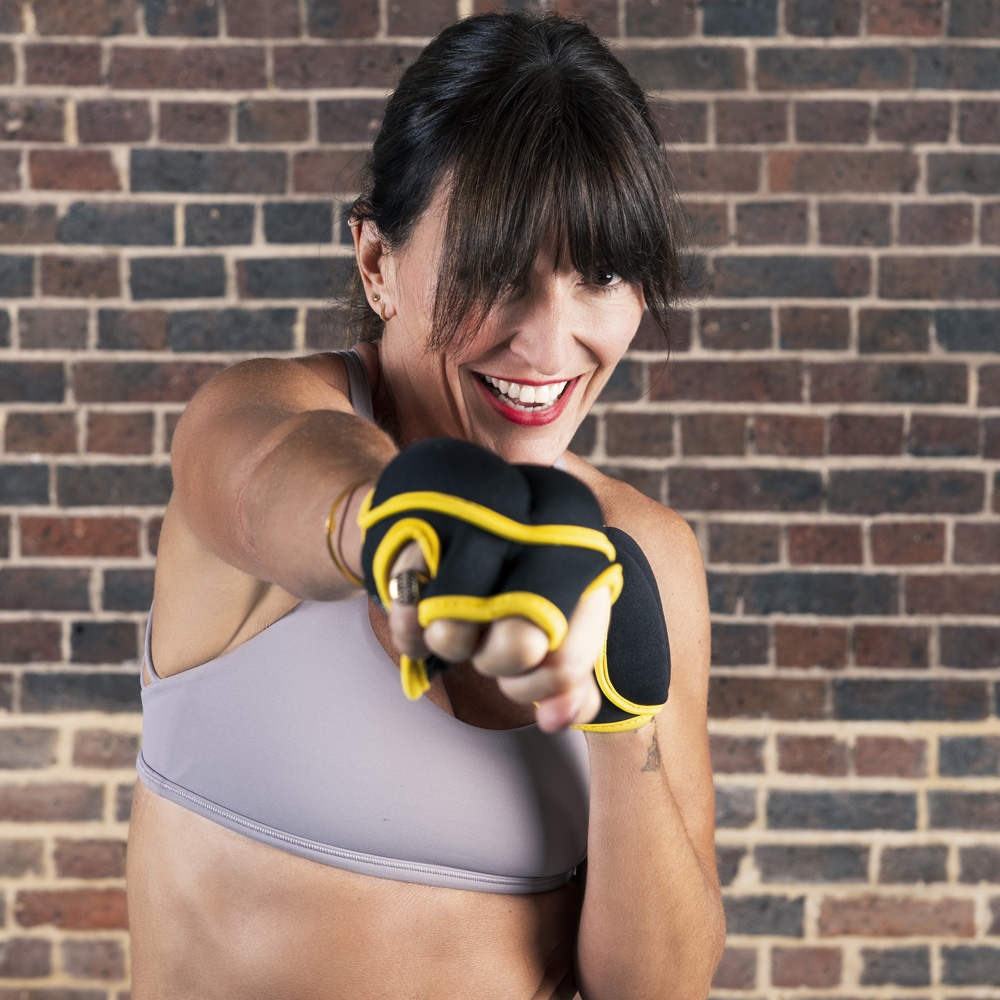 Want to tone your arms but do not have space for a weight bench and don't money to buy one?
Do not worry ladies as Davina has got you covered!
With these fabulous weighted gloves, you will be able to tone those arms in no time through running or bodyweight training.
Fitting perfectly snug around your hands, allowing you to feel great and comfortable at the same time allowing you to reach your own goal.
View the Davina Weighted Gloves.

Neoprene Ankle Weights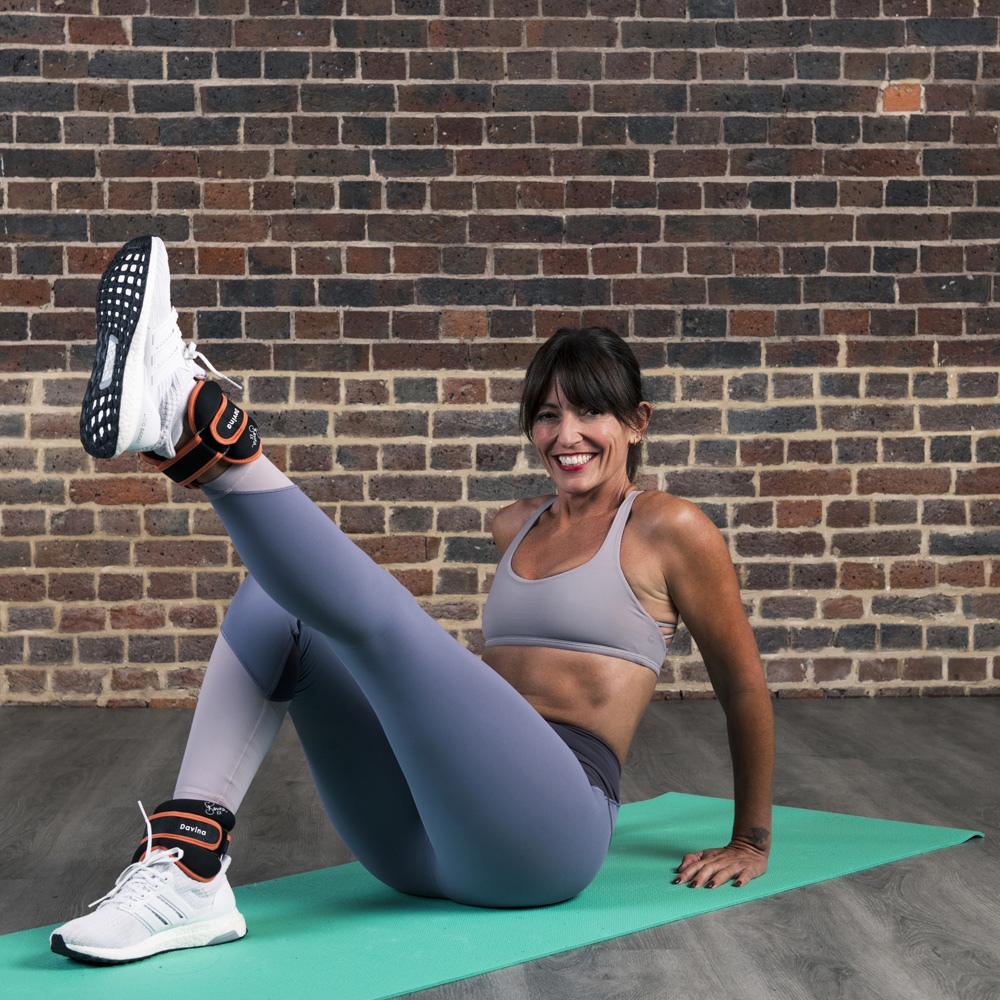 These Davina ankle weights are super versatile and can be used with a range of exercises whether it is a gentle walk with your dog or partner, biking or even body training.
They are ultra-comfy and made from soft neoprene to it is soft on your skin and with a simple hook and velcro strap to fit around your ankle to fasten securely without causing discomfort designed to be durable.
Resistant Bands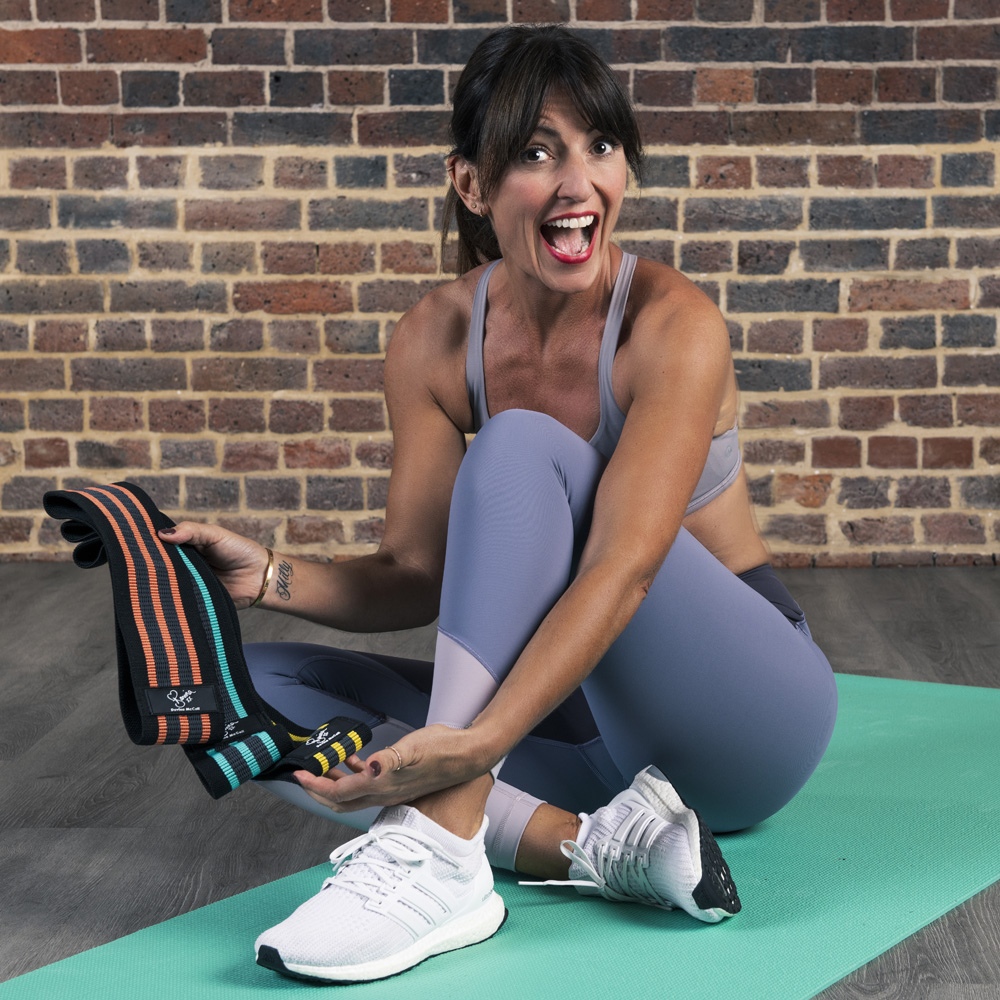 Do you want to begin your exercising journey or just want to increase how much you exercise with a little bit more spice? With the Davina Resistance Bands now you can.
These resistance bands are made extra wide and are elasticated, so you do not need to worry about them snapping on your while using them.
View the Davina Ankle Weights.
Vinyl Dumbbell Set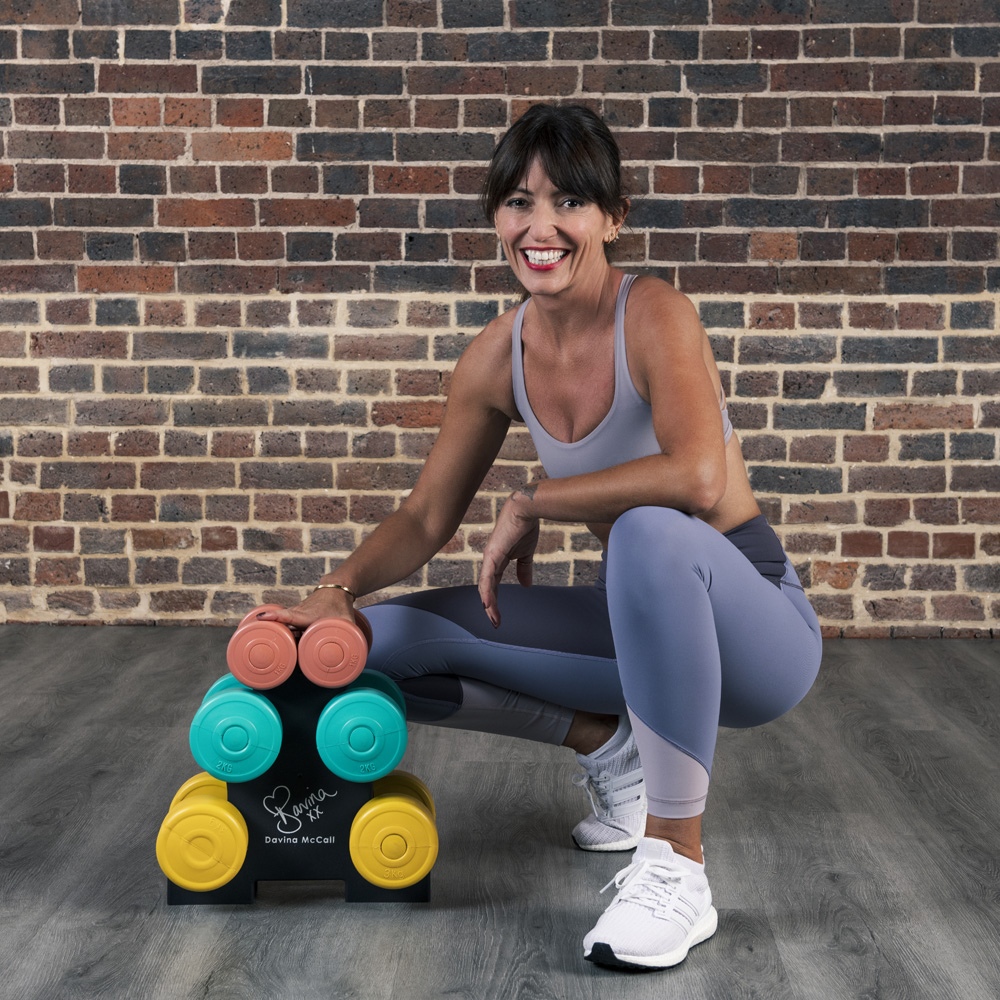 Are you wanting to get into exercise or just wanting to increase the challenge of your workout?
Brilliant to tone the arms, thighs and burning that extra tummy fat. Combined into a 1kg, 2kg and 3kg dumbbells complete with a signed Davina stand to store the beautiful dumbbells.
These fabulous dumbbells are made from a durable Vinyl material. They are great to pick up and smooth to grip providing a pleasurable experience so you can reach your own goal with ease.
View the full Davina Vinyl Dumbbell Set range.

Kettlebells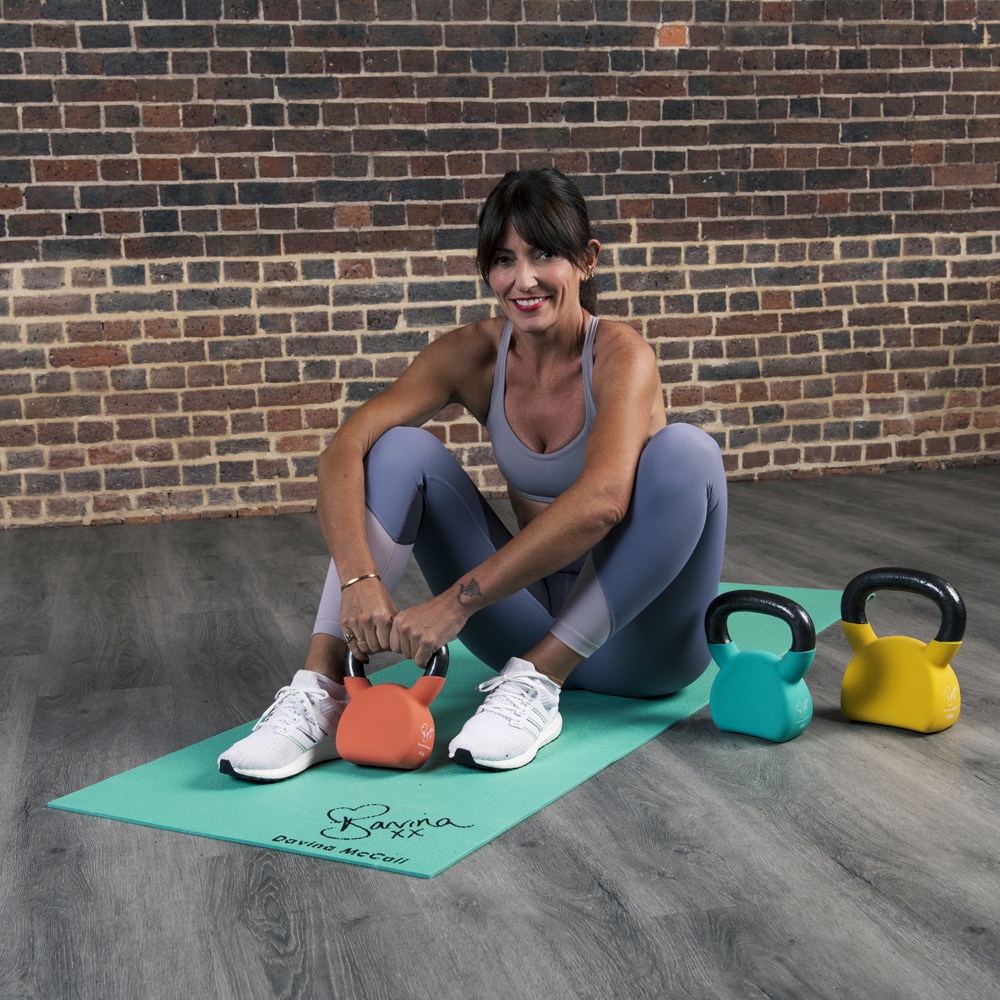 Want to tone those arms, legs and the stomach area or want to burn that extra tummy fat and bingo wings? With these gorgeous Davina's kettlebells are for you.
These fantastic cast iron kettlebells are protected with beautifully crafted vinyl ensuring they are robust while ensuring the floor in your home does not get damaged. The handle is exposed so you can use both hands allowing you to get the most of these fabulous Davina kettlebells.
Yoga Mats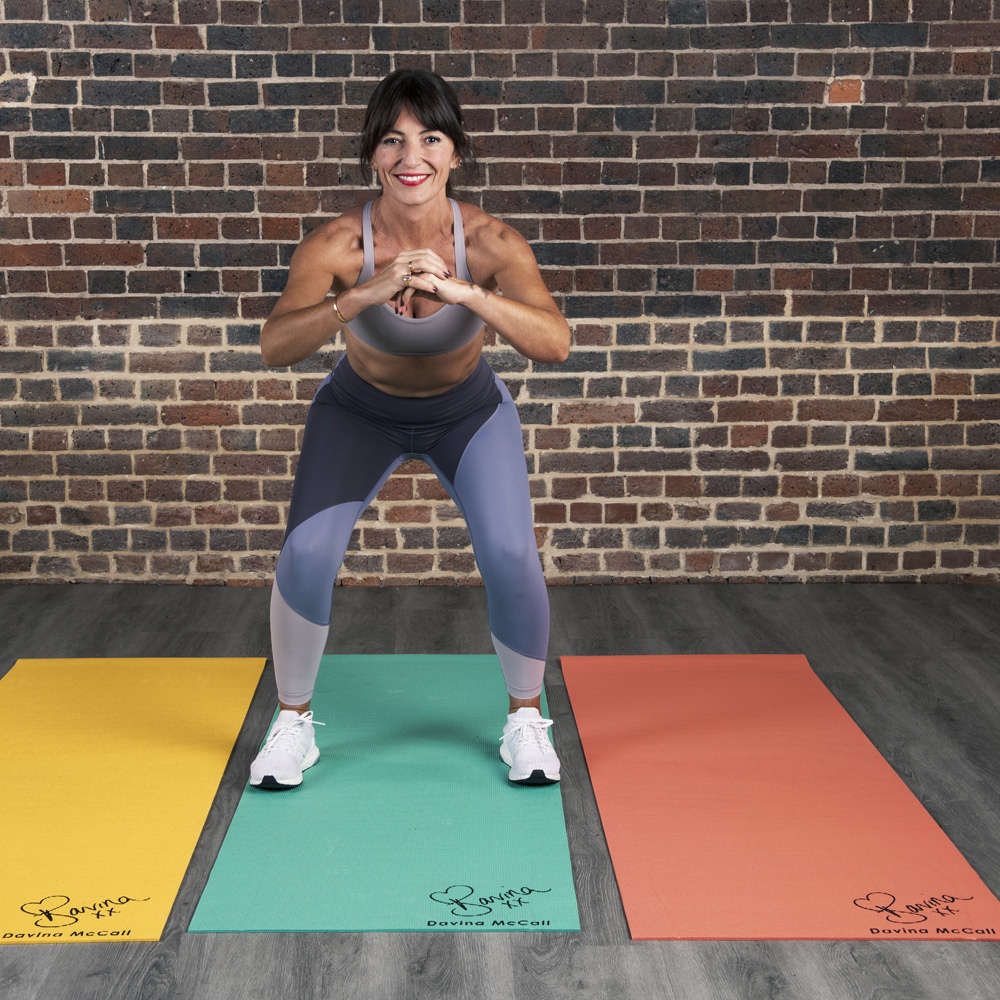 Yoga is about finding your inner peace through centralising your self, and this zen process does not have to be boring. Yoga is entirely adaptable for everyone, whether they are experienced or inexperienced.
Davina has got you in mind with a selection of yoga mats and accessories available to help you including beautiful pastel coloured yoga mats, TPE Yoga mats which are created from eco-friendly material and Yoga mats which come with yoga blocks and available in 5mm and 6mm.
View the full Davina yoga mat range.

Foam Rollers

Just been through an amazing workout but starting to feel the aches and pains?
Davina's foam rollers provide smooth and rough edging. The foam rollers are completely versatile and ready to deal with all aches, pains and tight muscles.
Foam rollers are fantastic as they help the body increase blood flow to those muscle groups which are feeling tight and sore.
View the full Davina Foam Roller range.
Gym Ball with Pump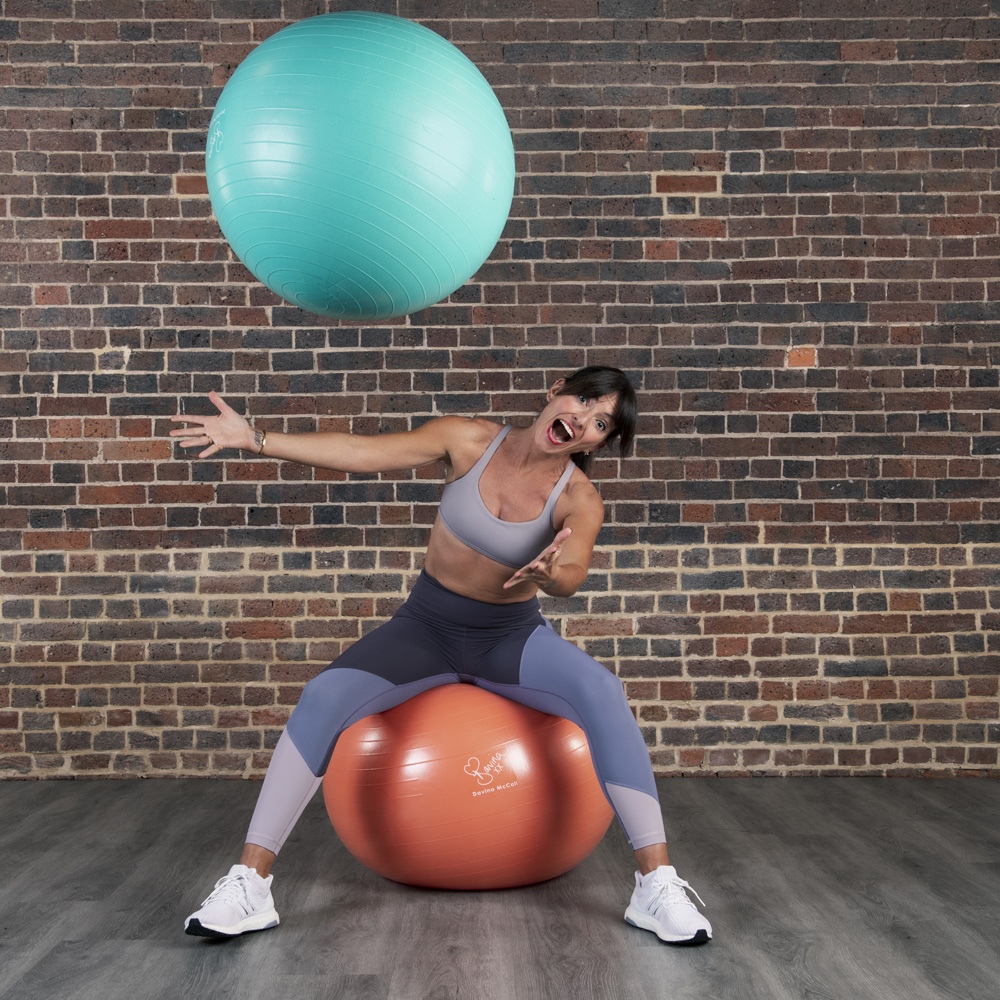 Gym balls are perfect for toning your stomach and core.
Through the unstable nature, a gym ball creates they force your abs to stabilize the body which results in creating incredible strength and definition.
The gym balls come in either 65cm or 75cm diameter depending on the intensity and challenge you want to. either way, the journey to reaching your own goal will be unique and special for you.
View the full Davina Gym Ball with Pump.
X-Folding Magnetic Exercise Bike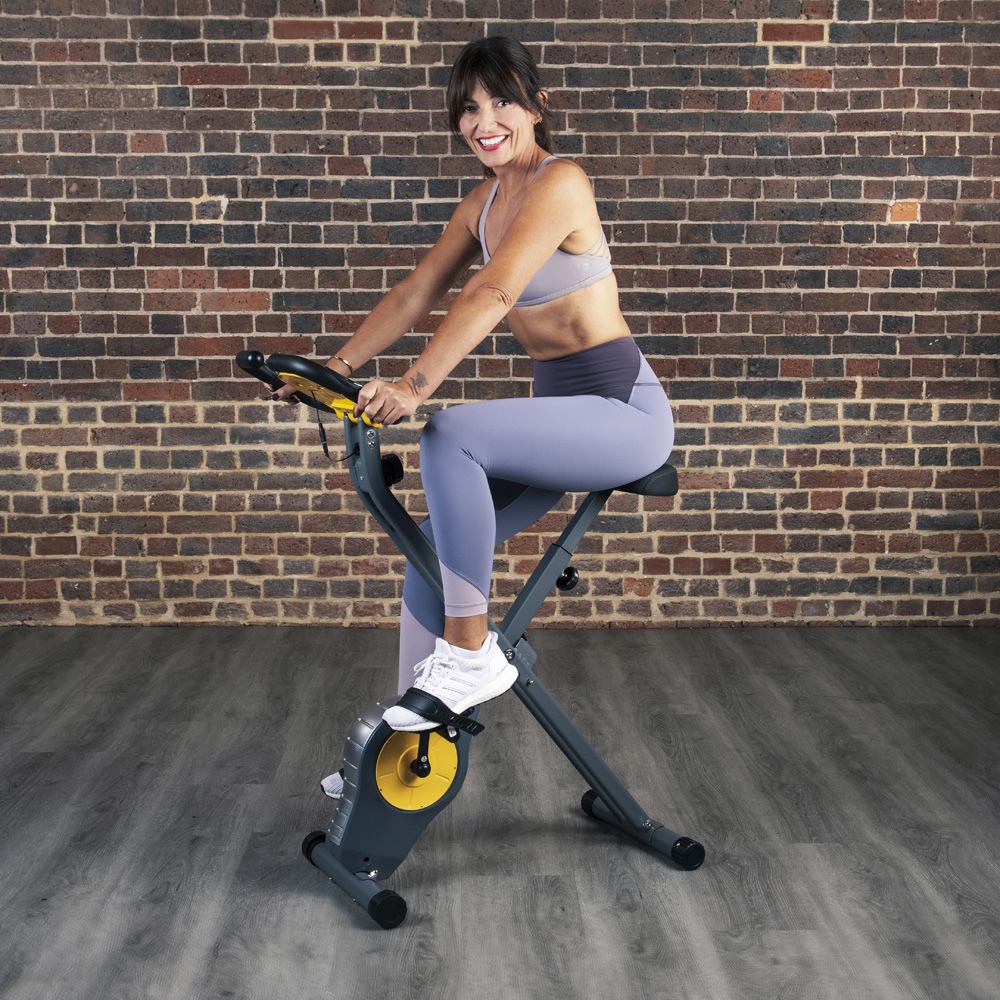 Designed to be space-saving through the magnetic X-folding design. Davina has created this exercise bike so you can bring out and put away with ease.
Davina's X-folding magnetic exercise bike comes complete with display monitor which can track your heart rate, calories burnt and the speed and distance you have cycled allowing you to set milestones to reach your overall end goal.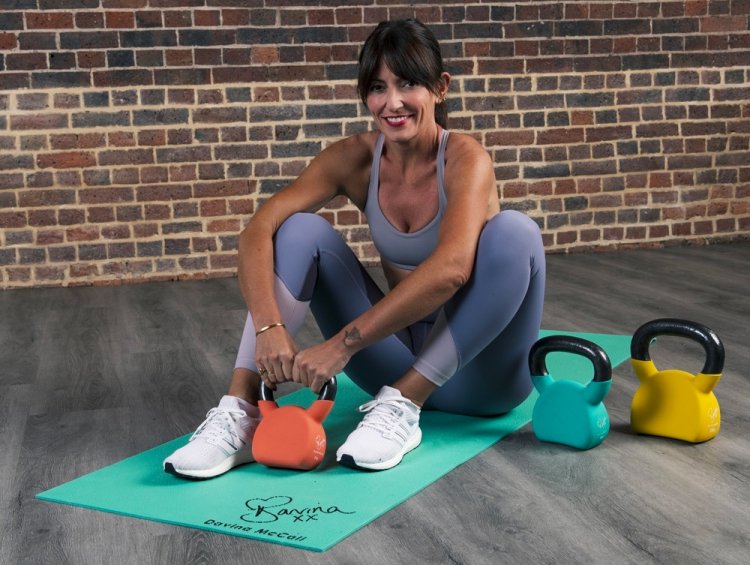 "My goal is to encourage everyone in the UK to be healthier and more active whilst having fun however little time they have."